MEET ALLYO
HR Communications Platform to engage Employees and Candidates
AllyO Connect provides a single secure platform for all of your outreach and engagement needs. To tackle additional scaling and efficiency issues, AllyO offers AI solutions for both full cycle recruiting and employee engagement.
AllyO Connect
Outlook / GMail for Texting. It's an enterprise platform to text contacts, keeping your text Inbox organized, compliant, and secure. Get 4x more and faster responses than email, when engaging with employee and candidates.
Recruiting Automation Bots
"My businesses are not getting fully staffed, even if I increase sourcing $$" – HR @ Any Fortune 1000 Company. Our full-cycle recruitment automation platform intelligently engages candidates via texting over mobile and web. From Hilton to Randstad, clients realize significant improvements in talent acquisition operations and candidate experience — making recruiting delightful and efficient for everyone.
HR Automation Bots
It's staggering to know 1 out of every 6 employees are leaving their job. Do you know the sentiment of your employees at any given time? How fast and effective are you taking action on feedback? Do your employees feel they can express their concerns without jeopardizing their career? How do you help grow the skills and experiences of your internal talent? And what have you learned from alumni? Look into the use cases of adopting conversational AI and workflow automation to strengthen responsiveness and create a more engaged workforce.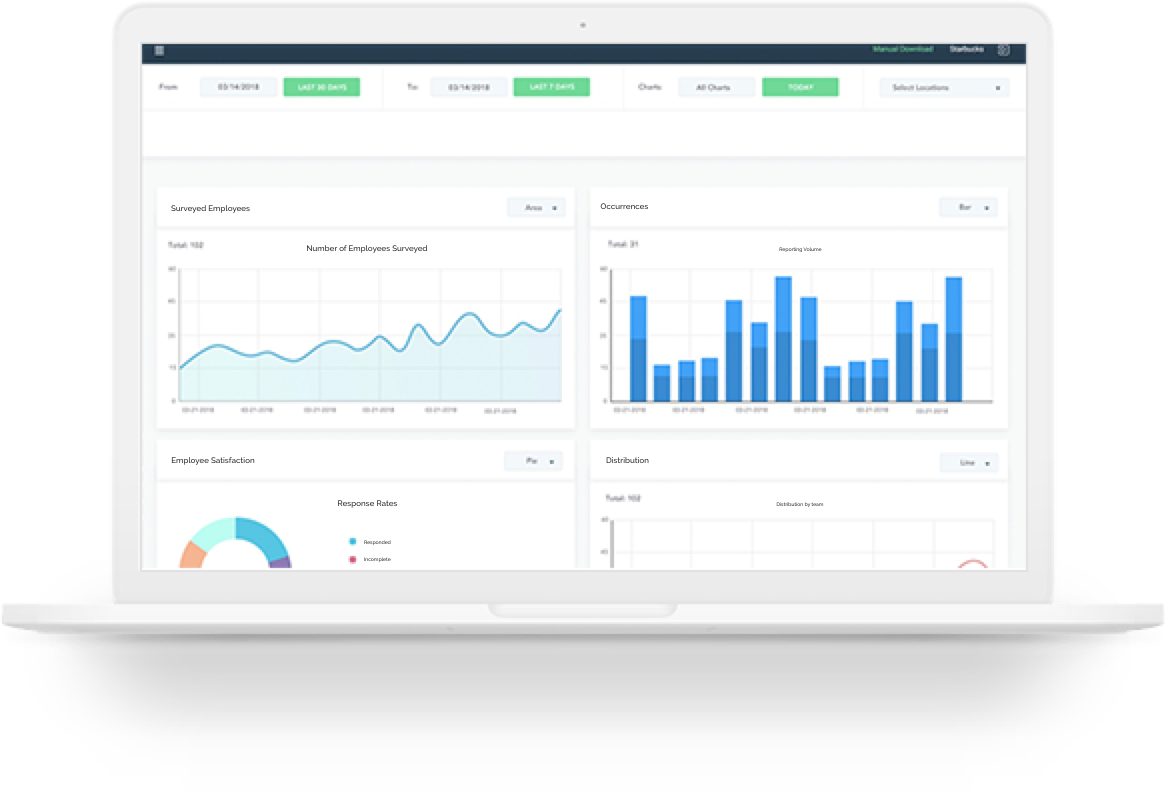 Enterprise Compatibility
Already working with 15% of the Fortune 50, our proprietary AI platform is purpose-built for enterprise organizations. Its fully configurable workflow technology excels at addressing the most complex organizational needs. Our custom-built integration framework allows us to effectively work with the market leading HRIS, ATS, and calendaring systems like Oracle, Workday, SAP SuccessFactors, iCIMS, and Microsoft Exchange. Plus, we implement the most robust security safeguards to comply with new regulations and laws like GDPR.